Merry Catmas!
May you have
a blessed holiday
and a joyous New Year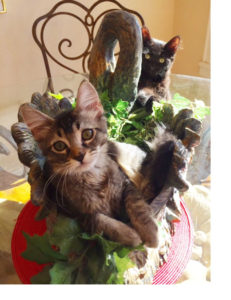 Buddy's is the only rescue in Mason County that bottle feeds neonate orphans: tiny kittens, sometimes weighing less than 3 ozs., with umbilical cords still attached; puppies, whose eyes are still closed, who sleep in comforting lumps with their littermates; cottontail bunnies no bigger than a thumb with unopened eyes, cold…no fur…no hope – all innocent animals whose mothers have been lost to them by cruel circumstance. All animals are given the chance at a life that nature sometimes wants to take away. Buddy's Animal Rescue provides the next steps to adoption: weaning, training, and socializing in preparation for their future forever home.
Buddy's Animal Rescue pairs foster animals with local senior citizens, providing our seniors with a companion, to help them cope with loneliness and isolation and to give them a reason to rise and thrive. The B.A.R. takes care of food and medical costs for these animals. Our senior fosters receive a weekly visit from a B.A.R. volunteer to check on animal needs and to visit with the senior.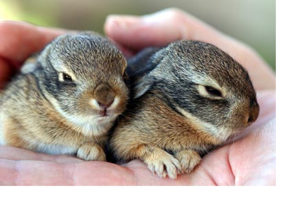 B.A.R. is a place of hope and safety.
We are the last stop before euthanasia. We only accept adoptable animals from shelters; we do not accept owner surrendered or abandoned pets, except for orphaned neonates. We rescue pets as their last chance and place them with a temporary foster family until a permanent adopter can be found.
---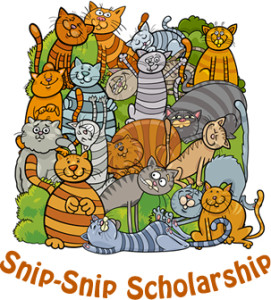 ONE  female cat and her offspring could produce between 100 and 400 cats by the end of seven years, University of Washington's Math Department.   The most effective humane means of population control of cats and dogs is spay/neuter.  Buddy's Animal Rescue offers scholarships for spay/neuter of Mason cats or dogs at Hill Country Veterinarian Clinic. According to the Humane Society of the United States 3.4 million animals were euthanized in 2013. Buddy's Animal Rescue wants to be part of the solution to help with a nationwide problem. Saving one animal won't change the world. But it will change the world for that one animal.
Buddy's Animal Rescue is changing the world – one animal at a time.
---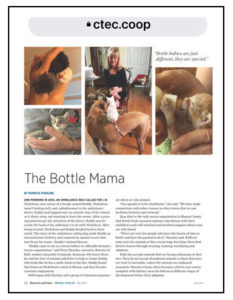 Buddy's Featured in Magazine Article
In the May 2019 issue of its magazine the Central Texas Electric Coop featured Buddy's Animal Rescue with this wonderful article covering how it came to be by the heroic action of a special rescue dog – you guessed it – named Buddy.
Read the entire article here.
Buddy's Animal Rescue began with Buddy, a loyal rescue dog.
The rescued Beagle's remarkable true story of riding an ambulance to be with his new owner spawned international news coverage and helped found Buddy's Animal Rescue. Buddy's Rescue (B.A.R.) started with a group of dedicated volunteers with a vision to help facilitate the powerful relationship between humans and at-risk animals.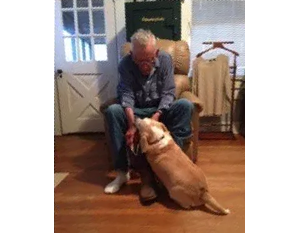 Our rescue has a three-fold purpose:
Bottle feed neonates

Snip/snip to help Mason families spay/neuter family pets

Spay/neuter adopted dogs from the pound and provide rabies vaccination 

© 2018 Buddy's Animal Rescue
PO Box 1721
Mason, Texas  76856
512-970-0822
Donate to Buddy's Animal Rescue with PayPal!


Thank you for your gift!